The Plan: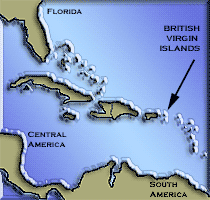 The plan this year was to go somewhere warm, with beaches where we could relax, instead of our usual "go someplace with friends and family" trips. While we always have a blast, we usually need a vacation afterwards to recover from trying to squeeze in too much.
So this year it was to be relaxing. And then we thought about the past 'relaxing on the beach' vacation. It was wonderful for a day or two, but then reading on the beach started to get old and we wanted to do something. Something we could take pics of for the website. So this year, lets do the relax thing, but with an activity to keep us sharp. So we decided on sailing, and taking lessons so we could get our skills back up.
So this July its off to Tortola to charter a boat and get all the way thru our ASA Bareboat Charter Certificate while visiting places like The Baths on Virgin Gorda, The Bight on Norman Island and the beaches on Anegada. It hopefully wont be all work, as theres a few things I'd like to catch.
We fly into Beef Island a bit late, so we'll be staying at the Tamarind Club Resort the first night. And at the end of our trip we spend one night at the Lambert Bay Resort before we catch the early flight home on the 19th.
The Place: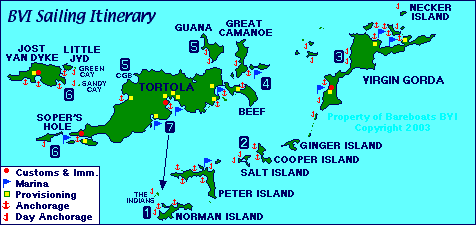 The British Vigin Islands.
The Boat: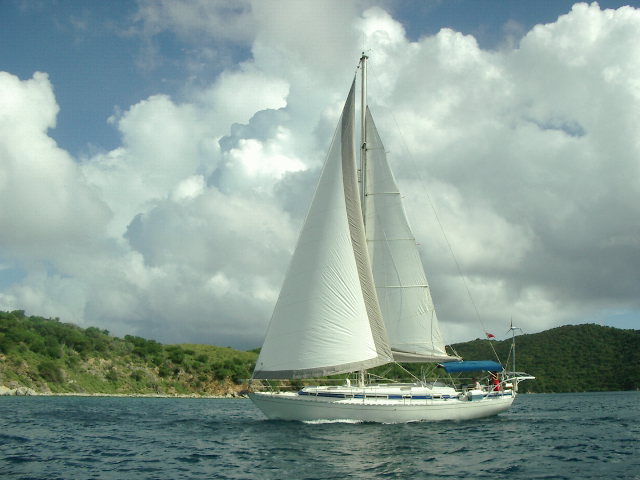 The S/V Golden Crown. A 43' Beneteau
The Hotels:
The Activities: The Classes and Certification:
Basic Keelboat
ASA101

Able to sail a boat of about 20 feet in length in light to moderate winds and sea conditions in familiar waters without supervision. A preparatory Standard with no auxiliary power or navigation skills required.

Basic Coastal Cruising
ASA 103

Able to cruise safely in local and regional waters as both skipper and crew on an auxiliary sailboat of about 20 to 30 feet in length, in moderate winds and sea conditions.

Bareboat Chartering
ASA 104

An advanced cruising Standard for individuals with cruising experience. The individual can act as skipper or crew of a 30 - 50 foot boat sailing by day in coastal waters. The Standard includes knowledge of boat systems and maintenance procedures.
Here are some of the things we're hoping to see and do while on our holiday: