At last the Big Day(s) had finally arrived. As there were four of us going together we decided to skip the usual airport shuttle and hire a towncar to take us directly there. Split 4 ways it would end up being less expensive, with the added attraction of no extra stops. Our only worry was being certain we'd get a car that would fit Pats long legs and still leave room for the rest of us. As my birthday was coming up my mom offered to upgrade us from towncar to stretch limo for my gift. Hooray, that should take care of the leg room worry.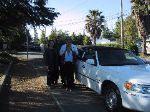 I had emailed the company Starship Limo a few days in advance and there was no problem with the upgrade. The limo showed up and we piled our bags in, grabbed a picture for posterity and we headed out. The new International Terminal at SFO is really set up nicely. We managed to time it right and didn't even have to wait very long at the ticket counter to check in. Going thru security wasn't as bad as I'd expected. They had signs along the line asking people to take off their coats, empty their pockets into their bags where possible and have passports and boarding passes ready for inspection. They also were warning people many shoes tend to set off the alarm, even those with no visible metal, and had someone checking if shoes needed to be scanned thru the machine or not. Boarding the flight was fast enough, although it left a little late, about noon on Monday. Somewhere along the line our special request meals went a little odd as our morning meals were salmon (kosher) and chicken (low sodium) while the second "afternoon" meal was French Toast.

We arrived at Narita on time 10+ hours later at 2:40pm on Tuesday in Japan. The flight was long and cramped. We were tired. We cleared customs in about 30 minutes with no trouble. If we'd been coming from a SARs country we would have had to go through a health screening as well. As you exit customs, directly in front of you is the Friendly Limousine Airport Bus counter, and opposite that is currency exchange. Can't get much more convenient than that. Our first priority however was to satisfy our nicotine monkeys. At the money exchange counter we changed $700 a couple. We decided on the arbitrary number of $50 per person per day + the Hotel charge in Tokyo which we knew did not take credit cards. The rate at that time was 114 yen to the dollar. Once we wrapped our minds around the fact that they do not use decimals, it was easy to convert in your head. Just think pennies instead of dollars and you are pretty close. A 1000 yen bill equaled around $10.00 ($8.77). The Airport Bus was 2800 yen ($24ish) per person to the TDR area and it serves all the official hotels. If we had rushed thru the money exchange etc we could have made it on a bus leaving around 3:15. As it was, we lagged and had to take the next one at 5:40pm. Booking was incredibly easy, the clerks spoke enough English to understand us poor tourist slobs. All of the signage at Narita is bilingual (like most international airports), and the Shuttle schedule was no exception. Just look for the "TDR Area" bus. The clerks understand "Tokyo Disneyland" and "Tokyo Bay Hilton" no problem.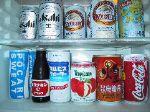 The bus was a typical tour bus with comfy seats and luggage stored in compartments below. It left on time, and after 2 other drop-offs, we arrived at the Tokyo Bay Hilton at 6:30. No traffic to speak of. We were met at the bus by the hotel bell staff which was almost exclusively female. They hustled our bags into the lobby and led us like royalty to the front desk where there was no line. Check-in was fast, friendly and went without a serious hitch... there was a little bit a confusion when we asked that the 2 rooms be charged to separate credit cards but it was sorted out fairly quickly. We were given 5-day Disney Resort Line passes (Monorail) free of extra charge. Otherwise we would have had to buy them ourselves at the Monorail Station for 1400 yen or about $12 each. The rooms we had reserved were the Hilton's least expensive, Bay-View on floors 3-5. We got the "World Of Savings" rate of 24,000/night ($210) + 10% tax. They actually put us on the 7th floor, and the view of Tokyo bay was actually pretty spectacular. Only at a Disney Resort would the cheap rooms have a ocean view! Park view is about 41,000 yen ($359), but the view from the hotel is not that spectacular. Basically you can see Space Mountain, a parking lot and the monorail station. I suppose you could see fireworks, but the only night the weather cooperated to allow the show to run, we were in the park. The petite bellhop bravely pushed a luggage cart 3 times her mass up to our rooms while we guiltily followed. She then carried our bags into the spacious rooms and we fought the urge to tip her.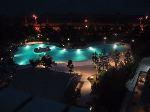 No tipping in Japan. The Hilton is pretty much like Hiltons the world over. Very few surprises. There were 2 twin beds so Kel and I played Rob and Laura Petrie. There were unfamiliar beverages in the mini-bar, a light robe and slippers for both of us. The bathroom was western-style, as were most of the bathrooms we encountered on the trip and had instructions for use on all the fixtures. As an aside, we did see Japanese-style bathrooms, but they invariably had at least one western stall.

We settled in and relaxed for an hour. In order to combat jet-lag we wanted to stay up until at least 9:00. We were hungry so off we went in search of food. Several trip reports warned us that the food at the Hilton was over-priced so instead of eating there we decided to check out Ikspiari, Tokyo's version of Downtown Disney (sort of). It's a 5 story mall located at the TDR Welcome Center, which is located across from the Maihama JR Station. To get there we could take a 5 minute walk over to the Bayside Monorail station, or hop on the free shuttle bus over to the Monorail station... When I say shuttle bus, I don't mean the crappy little mini-buses that the motels in Anaheim use to get you to the park. TDR has a fleet of beautiful retro buses it calls the Disney Resort Cruisers. All they do all day is go back and forth between your hotel and the Bayside Monorail station, about every 5 minutes.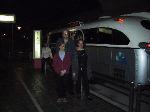 They are rarely crowded, have Mickeys everywhere, are comfortable, and cool. Use them. The Monorail station resembled a small hi-tech subway station rather than your typical Disney Monorail station. You could buy tickets using vending machines and there were entrance and exit gates identical (though nicer) than the ones found in the train stations all over Japan and in many big cities around the world. The track circles the entire property and has 4 stops. Welcome Center Station, Tokyo Disneyland Station, Bayside Station and Tokyo DisneySea Station. A full circuit takes about 20 minutes. Inside, the trains are much more transportation oriented than theme park attraction oriented. They are designed to move large groups of people efficiently and comfortably. They are the cleanest, spiffiest rapid transit vehicles we have ever used. Like the Resort Cruisers, they have Mickey shaped windows and hand-holds. Our train whisked us over 2 stops to the Welcome Center Station, on the 3rd floor of Ikspiari.

It was at Ikspiari that we made one of our few mistakes. Keep in mind that we'd been up for about 26 hours by this time, 10 of which in a cramped plane.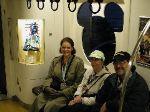 We were tired, hungry and cranky. First stop was the info desk where they had no English language guides. This turned out to be one of the very few places we visited that didn't have one. So we looked at a restaurant guide written in Japanese. It was little help. We made our way to the top floor, where most of the restaurants are and began checking out menus. Most had pictures but the prices were a little more than we wanted to spend. We were looking for a mellow place to grab a quick bite, like a noodle cafe or something. There was a Planet Hollywood and a RainForest Cafe on the 1st floor but we didn't want to stoop to that. We explored every floor but the 1st floor, because a sign gave us the impression that there was only a supermarket down there. Ended up eating at a chain burger joint across the plaza at the Maihama Train Station (Beckers). It was OK. The very next day we found out that the first floor is not just a supermarket but a food court too. Exactly what we'd wanted. Sheesh. So when you go and you need quick inexpensive eats, go to the 1st floor! We took the Monorail and Cruiser back to our hotel then crashed for the night, around 10:00.